Fall Favorites
It's time for cozy sweaters, colorful foliage, and oysters!
Fall in southern Maryland means the air is crisp and the leaves are turning into spectacular hues of yellow and orange. Oyster lovers in the know anxiously await the months that end with "r", September, November, and December are when oyster season is in full swing in St. Mary's waters.

Fall brings the best weather and most spectacular colors to St. Mary's. It's time to get outside, enjoy the cooler temperatures, and take in the bounty of the season. Here are a few of our favorite places to experience all that Fall has to offer: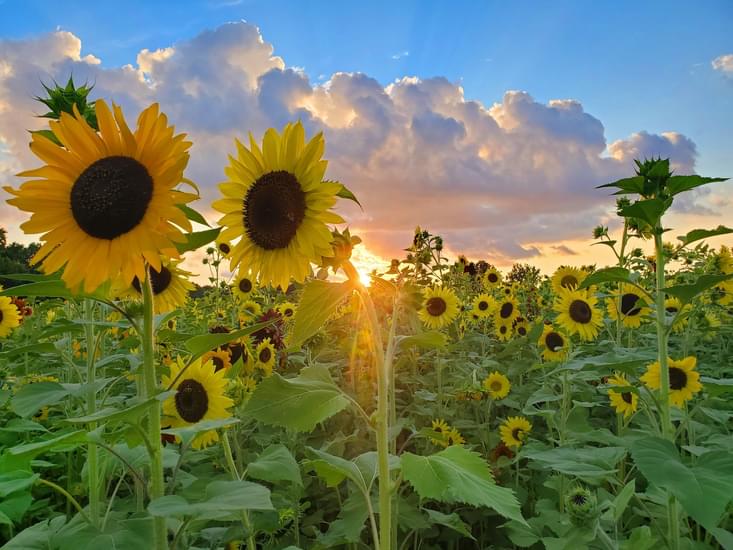 With a place so steeped in history, there are sure to be some spirit sightings, whether you are a believer or not, these haunted sites will send chills up your spine. Here are some of our favorite spots for spooky fun:
Nightmare on Sotterley Lane - a self-guided outdoor stroll through the walking trails and spaces at Historic Sotterley where you may encounter earthly inhabitants and those not of this earth. Events are scheduled through October 2022. Click the link for more information and tickets.
Summerseat Farm - a colonial home used as one of George Washington's headquarters that later imprisoned British spies. This home has a long history of unexplained sounds, mysterious lights, and objects moving on their own.
The Legend of Moll Dyer - a story handed down through the generations about a real person who was believed to be a witch and ultimately became part of local folklore. Visit Moll Dyer Rock on the grounds of Tudor Hall and see if you can spot the handprint!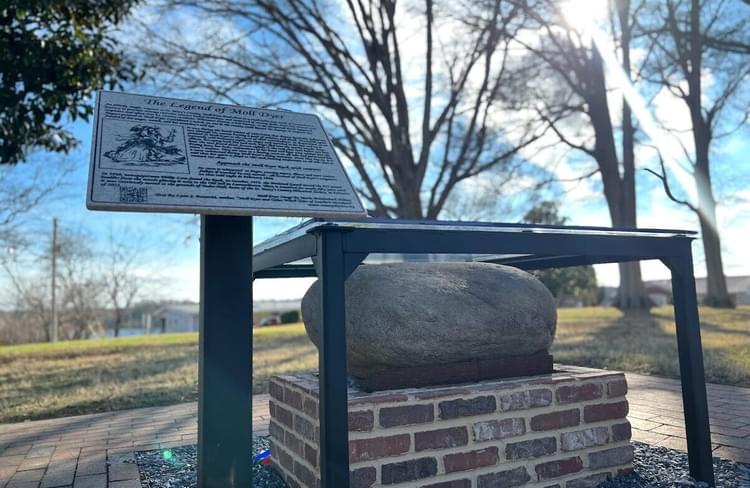 Everyone loves a parade! Each year, Leonardtown's Veterans Day Parade, the largest in the state of Maryland, draws thousands of onlookers lining the streets to take in the sights and sounds of over 100 parade participants. From the musical march of high school bands to the roar of veteran motorcycle clubs and the endless parade of Jeeps adorned with flags and decorations to the regal stride of the Clydesdales, this hour-long procession offers a wonderful show of respect to service members everywhere.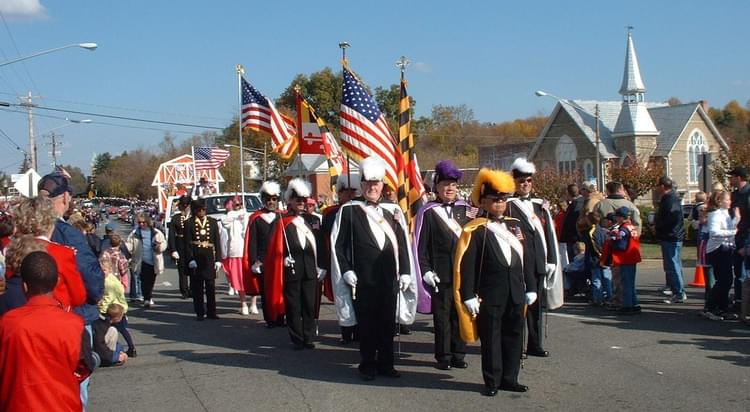 Amish farms and shops dot the landscape of St. Mary's. Each November, on the Saturday before Thanksgiving, the Amish community gathers to offer their beautifully handcrafted quilts to the public at their annual Amish Quilt Auction.
At this fundraiser to pay for the healthcare of the Amish you can bid on beautiful Amish-made quilts and other hand-stitched items. You'll also find smaller hand-sewn wares plus wonderful baked goods, jams, and jellies. Don't miss the chicken noodle soup that is said to be the best you can get your hands! ​ Even if you are not in the market for a quilt, watching the Amish conduct this lively auction is worth the trip!