Supporting Local Businesses
Help support local businesses in St. Mary's County!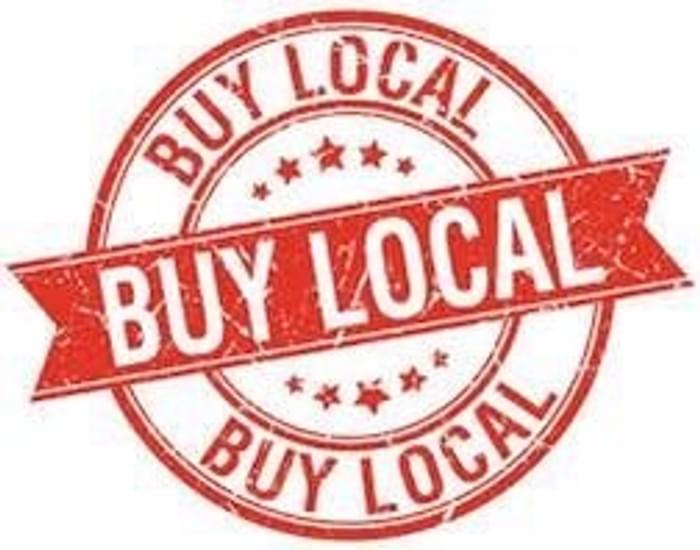 In St. Mary's County, the hospitality industry employs thousands of individuals - hotel workers, chefs, retailers, tour operators, event planners, wedding vendors, caterers, museum staff, and so many more - who make their living by serving both visitors and local residents alike. You'll find your fellow citizens working at restaurants, coffee shops, hotels, attractions, sporting events, and elsewhere helping make St. Mary's County a wonderful place to live and an exciting spot to visit.
However, due to the novel coronavirus / COVID-19, canceled gatherings and a loss of revenue, our locally-owned, locally operated small businesses need community support now more than ever.
You can help! If you can afford it, consider making a purchase in the coming days and weeks from a local business - whether it's shopping online, ordering take-out/delivery, and so much more.
So many of our local businesses can have their products delivered right to your door or made safely available for curb-side pickup. Many of our local restaurants have the option to purchase gift cards for future use, and tickets for future events, classes, and activities can be purchased now to help keep small businesses up-and-running.
Below, Visit St. Mary's has compiled a list of direct links to websites of local businesses you can support while we continue social distancing. If you do not see the business you are looking for, you can always give them a call directly to ask what options they may have. If you can't afford to make a purchase right now, consider sharing this page with a friend or family member who may be interested in helping.
Restaurants, bakeries, and coffee shops
Leonardtown:
Botanic Deli - Cafe
Breton Bay Golf & Country Club
Brudergarten
Crabknockers Seafood Market
Do Dah Deli
Happy Dragon Chinese
Jessie's Kitchen
Kevin's Corner Kafe
Leonardtown Grille
Salsa's Mexican Cafe
Social Coffeehouse
The Front Porch
The Rex
The Slice House
Olde Town Pub
Ye Olde Town Cafe
Hollywood, California, Lexington Park:
Asahi Japanese Steak & Seafood House
The Beanery Cafe & Bakery
Blue Wind Gourmet
Bollywood Masala & Taphouse 1637
Captain Pat's Seafood
The Cow and the Fish
Days Off Deli & Grill
El Rinconcito Mexican Restaurant
Hacienda Los Guayabos Mexican Grill
Linda's Cafe
Mom & Pop's Pizza
N&N Oriental Marketing
Nicolletti's Pizza
Pax River Ale House
Sawatdee Thai Carryout
Showtime Deli
Teariffic Cafe
Around the County:
Captain Leonard's Seafood Restaurant
Chaptico Market
Chief's - Your Neighborhood Bar
Courtney's Seafood Restaurant
Enso Kitchen & Bakery at Historic St. Mary's City
Fiesta Cafe
The Foxy Fish
Gridiron Grill
Morris Point Seafood Restauarnt
Old Line Pub
Ruddy Duck Seafood & Alehouse
Seabreeze Restaurant
Sunset Cove Waterfront Restaurant
Shops, Crafts, and More
Port of Leonardtown Winery - Open for purchases only
Generations Vineyard - Products available around county, currently not doing tastings
Xella Winery - Products available around county, currently not doing tastings
Southern Trail Distillery - Products available around county
Tobacco Barn Distillery - Products available around county
Free State Ciders - Products available around county
Home Grown Farm Market
California Farmers Market - Open April 25, 2020
Shepherd's Old Field Market - While the market is currently closed, we encourage you to visit them online to plan for all your spring and summertime shopping needs
Bourbon & Bows - Online sales available for the clothing boutique
The Craft Guild Shop - Plan your future classes now!
The Good Earth Natural Foods Company
Heritage Chocolates - Online ordering available!
North End Gallery - Shop online and visit the artists!
Patina + Stone - Venue for silversmithing, book your future classes and jewelry party/workshops
Third Eye Comics - Online shopping available
White Rabbit Children's Books and Gifts - Curbside service only
Wine and Design - curbside delivery of painting / design kits
Board & Brush - Wood design kits for curbside delivery
Wild Birds Unlimited of Lexington Park - curbside and delivery