Local Cuisine
U.S. Oyster Festival 2023
Enjoy fresh, local oysters, oyster shucking contests, an oyster cook-off, live entertainment, and more.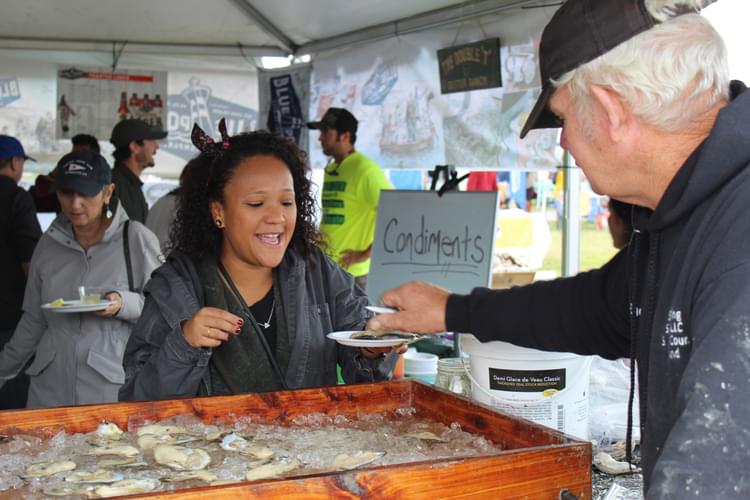 57th Annual U.S. Oyster Festival
Saturday, October 21st, 2023 from 10am to 6pm
Sunday, October 22nd, 2023 from 11am to 6pm

Being surrounded by water and fresh seafood, it only seems fitting that St. Mary's Maryland is home to the Annual U.S. Oyster Festival. This weekend event, Saturday, October 21st, and Sunday, October 22nd, brings fresh and local oysters by the bucket load. You can enjoy them raw, grilled, fried, steamed, and everything in between! Watch as contestants put together amazing oyster dishes for the cook-off (you can even purchase a cookbook) and gather for the main event, the shucking competition.
There will be many activities to enjoy, including family-friendly shows, live music throughout the day, shopping with local vendors, a beer tent, and more!
Advance tickets are $15 for one day or $20 for a two-day pass. Attendees 10 and under are admitted free and no ticket is required.

This is one weekend you won't want to miss in St. Mary's, get your tickets today!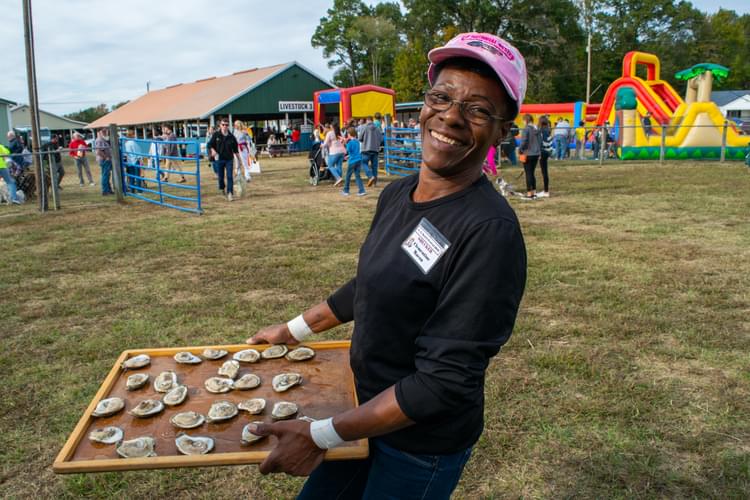 Cook-Off Competition
The Cook-off features contestants preparing their own oyster recipes for hors d'oeuvres, soups, and stews, and a main dish. Enjoy a sample of these handmade dishes as the judges decide which dish will be the winner, but if you loved them all, you can purchase a cookbook that has the recipes for you to try at home!

Think you have a winning recipe? Click here for instructions on how to submit your dish to the competition!

Oyster Shucking Competition
The main event of the U.S. Oyster Festival is the U.S. National Oyster Shucking Championship Contest. Saturday and Sunday features the fastest men and women shuckers representing ten states and the fastest local tidewater shuckers for the championship spot. In previous years, the winners have traveled to Ireland to compete in the International Oyster Festival. Watch in awe as you witness the speed and precision of oyster shucking by the best of the best (and even get the chance to eat the oysters after judging)!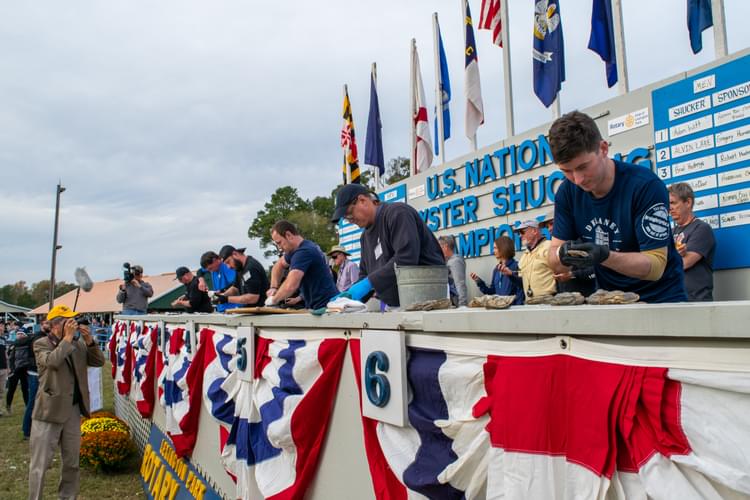 Live Music Line-Up
Talented musicians are set to perform all weekend long in the Oyster Festival Pavilion!
Saturday, October 21
10:00am to 11:00am - Blair Ritch Project
11:30am to 12:30pm - Bootleggers
1:00pm to 2:00pm - One Trick Pony
2:30pm to 3:30pm - Wiskers
4:00pm to 5:00pm - Monkey Business
Sunday, October 22
11:00am to 12:00pm - Bushmill Band
12:30pm to 1:30pm - Great Expectations
2:00pm to 3:00pm - Fast Eddy and the Boyz
3:30pm to 4:30pm - Fire
Ready for a weekend full of oysters and good times! Get your advance tickets at the link above for a single day or for the whole weekend. We can't wait to see you there!
Find more details about the U.S. National Oyster Festival here.