June 24th, 2020 - Perch in the Patuxent
We have spot and perch in the Patuxent for bottom fishermen in the mouth of Cuckold's Creek, Kingston Hollow, Sandy Point, Drum Point, Green Holly and at The "O" club.
Main Image: Jeff Randall caught this 49 inch Cobia chumming near Point Lookout.
The surfcasters off the pier under the Solomons Bridge are now getting some good catches at dawn and sunset. Moving tides are best.

The pier and rocks at Point Lookout State Park are now producing spot and perch in respectable numbers. There were some pompano caught off the Pier last week. Stipers and blues are also venturing close enough to the pier to result a catch or two.
Trollers using tandems on the oyster bars and drop offs in the Patuxent are doing well. Keepers and throwbacks are about half and half. There are big catfish around the Chalk Point Power Plant and at Benedict.
The Potomac has plenty of rockfish in the 20 to 28 inch size from Ragged Point to Port Tobacco mixed with some big catfish that will take your trolled bucktail just like a striper.
The St. Mary's River has rockfish, trout and perch all mixed along the edges for trollers and lure casters.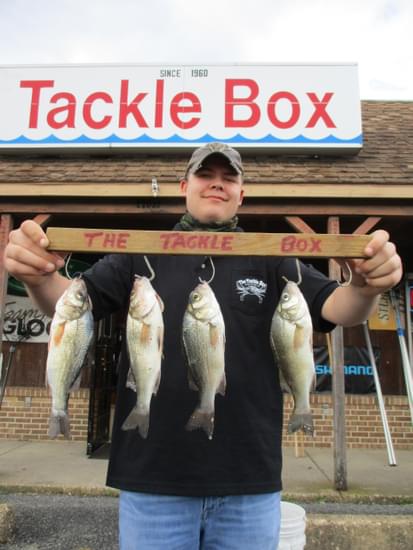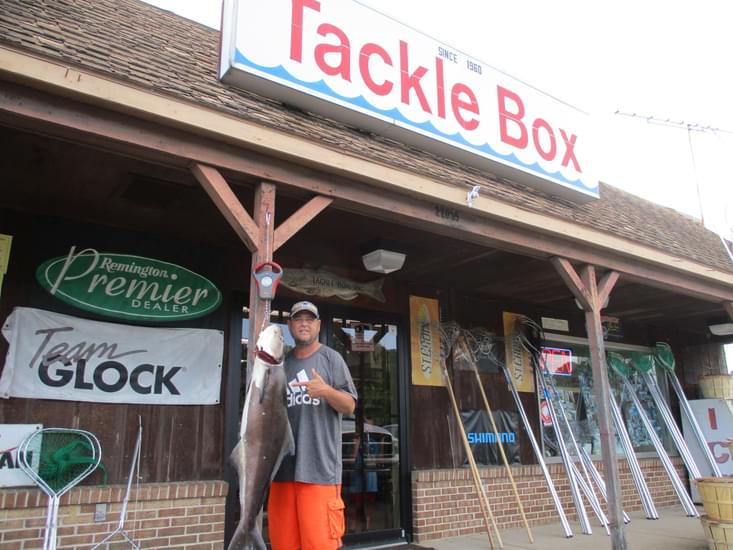 First Image: Vincent Poole landed a 50 inch Cobia chumming out of Point Lookout. Second Image: Zack Romer displays white perch from the Patuxent.
Some redfish are now being caught all around. The shallows of the salt islands that separate Tangier sound from the bay has rockfish, trout and redfish for lure casters who can find clean water. The storms of last week muddied up vast regions, but the tides are cleaning up the water quickly now.
The rock pile at the Cedar Point Lighthouse has fine rockfish up to 28 inches for early morning casters of surface poppers. You pretty much have to be the first kid on the block to get them. If you wait for sunrise, the early birds will have cleaned them out before you get your boat in the water. The fish may return at anytime during the day and at sunset, but these is a lot of fishing pressure there.
Cedar Point Hollow has some breaking blues and rockfish mixed now. Many of these are small but you never know when some really good sized stripers can be jigged up beneath the surface activity.
Cobia are now being caught below Smith Point. Chummers setting up chum lines and chunking cut alewife got some very nice catches. Some are using live eels in the chum lines with great success. We expect these big fish on the Middle Grounds and Mud Leads at any time.
Spanish mackerel are expected along with bluefish at anytime at buoy 72 and 72A.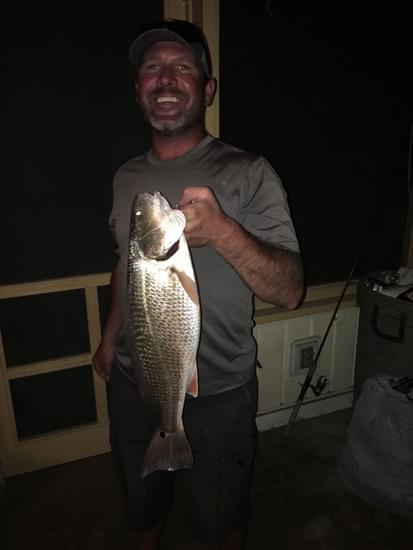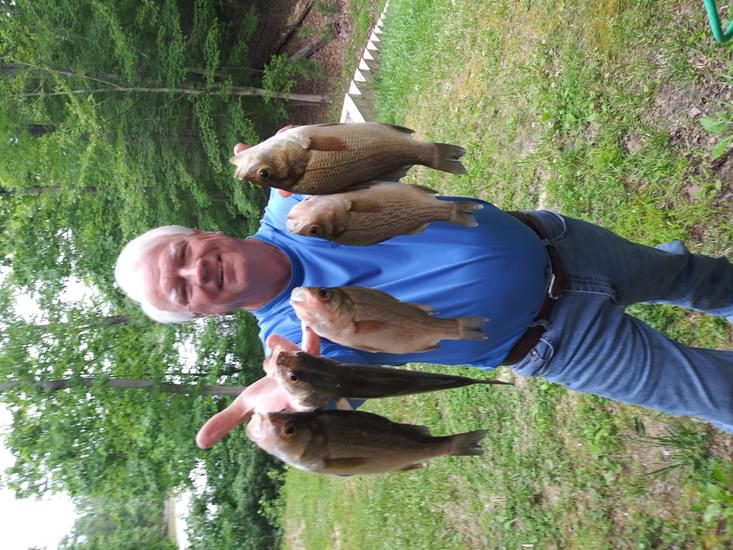 First Image: A redfish that took a Hard Head Custom Bait Rockfish Popper this week. Second Image: Ken Lamb with hands full of perch from a Patuxent Creek.